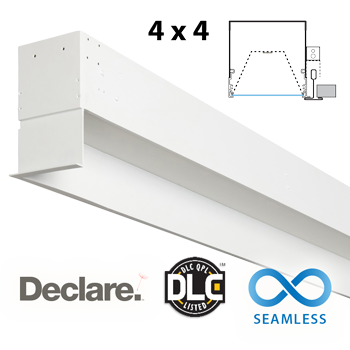 BionicPro4 — 4˝ Perimeter
Industry-best wall grazer (MGZ) at up to 133 LPW, 1275 lumens per foot (4˝).; Perimeter grazer or specify off the wall 3˝-6˝ for better performance (see BioPro recessed specs).; Perimeter Room Fill (PFL) to light corridors or other spaces from one side of the perimeter.; Filler fixtures telescope up to 14˝ offering field-adjusted "custom length" fixtures, simplifying wall-to-wall installs.; DLC listed (Satin SAL lens), Declare labeled.
BIONICPRO4 — 4˝ PERIMETER LED SPECLVB.PDF



You must log in to add this fixture to a project!