Select Your Territory / Region: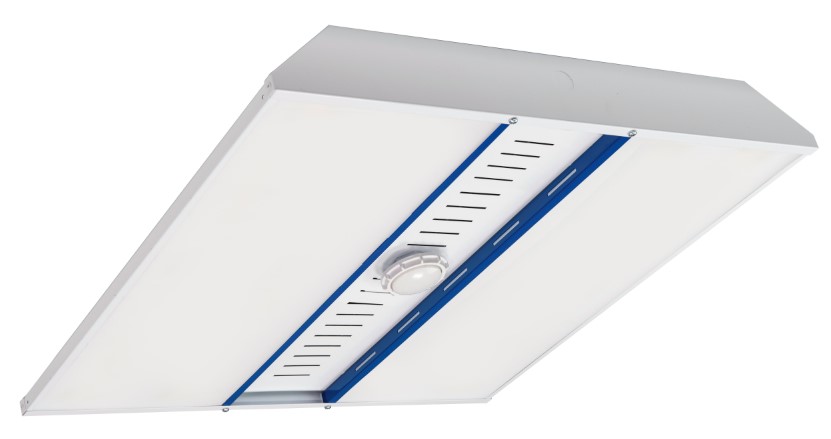 Blue-Bay Plus
The Blue-Bay Plus is a high-efficacy luminaire available in a wide range of lumen packages and configurations. It features a smart passive infrared (PIR) integrated sensor with advanced optics to provide an exceptional field of view for mounting heights from 8-40 ft. With an operating ambient temperature range as low as -30 degreesC to as high as 55 degreesC on most models and up to 168 lm/W, the Blue-Bay provides the versatility required for a wide range of demanding high and low bay applications.
BLUE BAY PLUS SPEC SHEETMPP.PDF
LHBC224 LED840K120LUNV V969M3.IES
LHBC224 LED840K150LUNV V96GMY.IES
LHBC248 LED840K240LUNV V96JHD.IES
LHBC248 LED840K300LUNV V96UM4.IES
LHBC424 LED840K180LUNV V969GA.IES
LHBC424 LED840K240LUNV V96YGA.IES
LHBC424 LED840K300LUNV V96JPC.IES
LHBC448 LED840K360LUNV V96X10.IES
LHBC448 LED840K420LUNV V96FVB.IES
LHBC448 LED840K480LUNV V96TC6.IES
LHBC448 LED840K600LUNV V96WMV.IES
Features Benefits:
Manufacturing, Retail Store, Supermarket, Warehouse, Distribution; 24", 48"; VIS; 80+; DLC Listed, UL Listed (C/US); 4000K, 5000K; General Area, High Bay, Suspended; Commercial Grade; LED; 8000-15000, 18000-30000, 36000-60000; Manufacturing, Retail, Warehouse, Distribution



You must log in to add this fixture to a project!