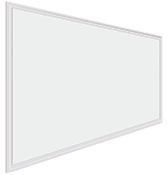 CANIS-J
The CANIS-J Series is a strong alternative to tradition troffer lights with up to 80% energy savings. It has a strong aluminum frame that is anti-corrosive and provides quick heat dissapation. The CANIS-J utilizes a LGP lens that is ultra thin, provides uniform lighting and good insulation. The LGP lens has prominent aging resistance and chemical stability thus insuring anti-yellowing of the lens over the luminaires lifespan.
44D021 2458843C7A244FEC8B3742FAF1EE8942J69.PDF
Ballast/Driver:
Color Temperature:
2700K, 3000K, 3500K, 4000K, 4500K, 5000K,
Housing:
Voltage:
Wattage:
36W, 40W, 45W, 50W, 60W, 72W
Optics:



You must log in to add this fixture to a project!