Select Your Territory / Region: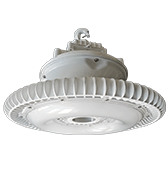 CANOPUS
The CANOPUS Series provides up to 126 lumens per watt. This luminaire is available with 10kV surge protection (IEEE/ANSI C62.41.2) and has been nationally lab tested in accordance with IES standards. This fixture is highly resistance to shock and vibration and delivers instant-on/instant-restrike performance. The total harmonic distortion for this fixture is over 20% and the luminaire is constructed of die-cast aluminum with polyester painting.
44D021 B6ECBFB94DF74EF0B7D5F96AF13BE52BJBR.PDF
Color Temperature:
Housing:
Voltage:
Wattage:
60W, 80W, 100W, 120W, 150W, 180W, 200W
Optics:
Type-5 distribution at60, 90or 120



You must log in to add this fixture to a project!