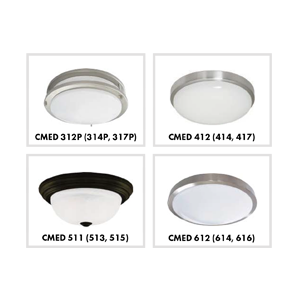 CMED
- 120VAC LED Power Supply on-board with stated-of-the-art customized IC chip (DoB). - 10-100 percent triac dimming with most of leading and trailing edge incandescent & low voltage dimmer switches. - Advanced driver circuit design (Pat. Pending) prevents damage to the LED module and switch from common inrush currents. - Recommended for use max. 30 fixtures per run on a 600W max load dimmer switch, 15 fixtures per run on a 300W max load dimmer switch. - Available 2700K, 3000K, 3500K, 4000K color temperature. - Optional step down transformer (TS27-12) converts 277VAC to 120VAC.
CMED 111 IES FILESLGV.ZIP



You must log in to add this fixture to a project!