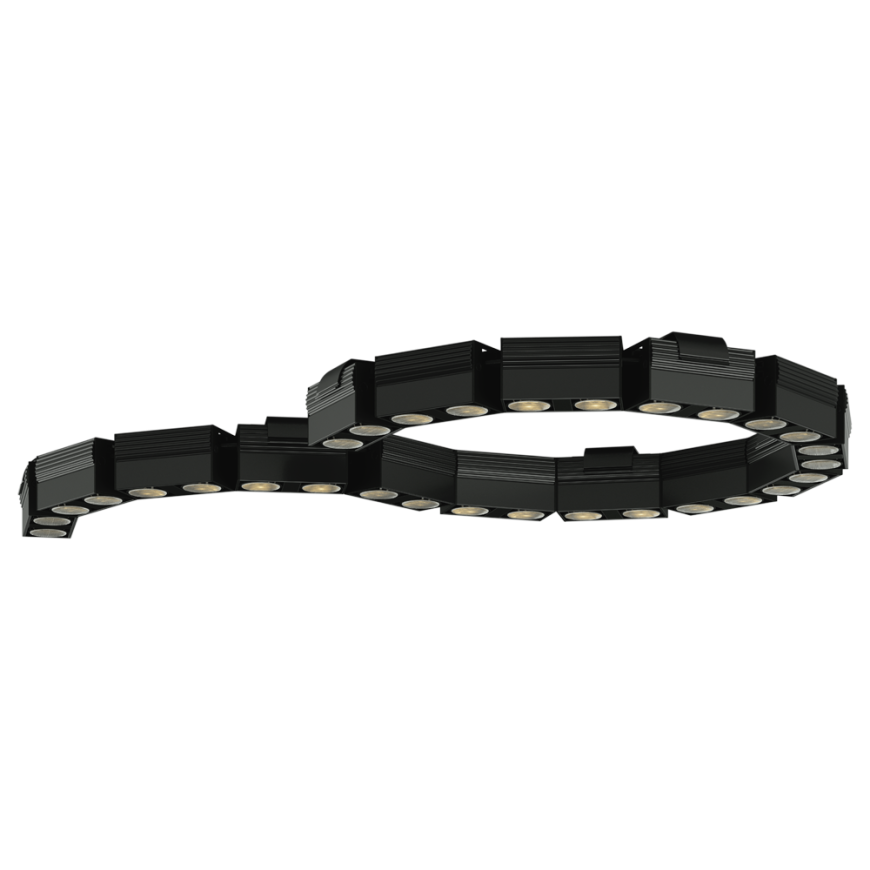 Cobra Flex
COBRA Linear is a surface mounted modular system in extruded aluminum and black finish. It is segmented with two 330 lm LED segments for flexible radius of 24° max. COBRA is offered in 2 different lengths of 15 segments and 3 segments. They are hard connected for durability and consistency to maintain a 1.18" pitch between the LEDs. COBRA has integrated magnets for easy install. Offered in several CCTs at 90CRI. Ideal for indirect cove illumination, to create a wall grazing effect for columns and curved architectonic surfaces. Mounting accessories included. Optional glare shield, honeycomb louver and color filters are offered. COBRA carries the first 5 Year FIXTURE WARRANTY.
COBRA FLEX SPEC SHEETKMX.PDF
COBRA FLEX TW SPEC SHEETNS3.PDF
COBRA FLEX RGBW SPEC SHEETYQ3.PDF
Ballast/Driver:
3 Link and 15 Link at max. 1050mA; 3 Link - 6-7/8", 9Vdc, 10W; 15 Link - 35-3/16", 44Vdc, 46W; Remote class 2 power supply required; Maximum 15 Link run per 50W driver; Series shunt bypass ensures remaining operate if single link failure
Mounting:
Surface mount with U-clips, included.
Housing:
Anodized extruded aluminum; Consult factory for custom finishes and lengths



You must log in to add this fixture to a project!