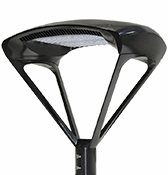 DIAMOND
The Diamond Series provides excellent lighting and also delivers a unique and elegant design. The luminaire is light in weight and provides high cost performance. No lead or mercury is used in creating the fixture, making it a versatile choice and friendly to the environment. In its solid-state, the luminaire is resistant to High-Shock and High-Vibration.
44D021 442080AF49ED4C1CB573A6122476547EX77.PDF
Ballast/Driver:
Meanwell and Sosen available
Color Temperature:
3000K, 4000K, 5000K, 6000K
Housing:
Voltage:
100-277V, 180-480 VAC (optional)
Wattage:
Optics:



You must log in to add this fixture to a project!