Select Your Territory / Region: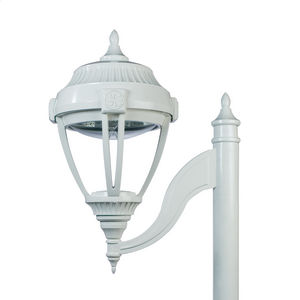 Era® Lantern
Era® Lantern is an extensive family of customizable high performance pole or wall mounted heritage luminaires for roadway, landscape, and area site lighting projects. Available with Kim's exclusive PicoEmitter™ LED technology.
KL LEB19DCELED SPECZKB.PDF
KL LEB19SCELED SPECJNY.PDF
KL LET19DCELED SPECWHV.PDF
KL LET19SCELED SPECVVI.PDF
KL LET19SSELED SPECZTK.PDF
KL LE19ELEDKIT SPECQBX.PDF
KL LEB19SSELED SPECRFA.PDF
LE194E35 60L3K NFOFZE.IES
LE194E35 60L4K NFOTEY.IES
Lamp:
Lumen:
Color Temperature:
3000K @ 70 CRI;4000K @ 70 CRI;5000K @ 70 CRI
Family:



You must log in to add this fixture to a project!