Select Your Territory / Region: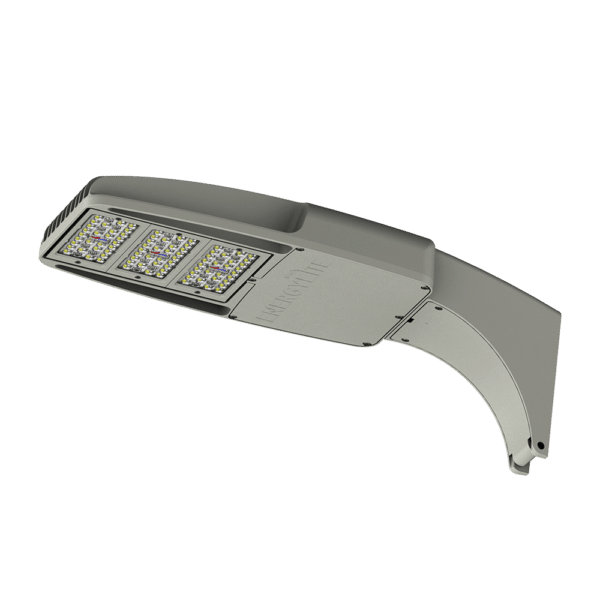 GL3
EnergyLite's GridLite3 is designed with reliability, durability, and maintenance in mind, the GL3 provides top-tier performance the market demands – while delivering long service life, modularity, and a variety of mounting solutions for any application. It is a robust solution for general site and area lighting, parking lots and pathways. Replaces 200-600 W equivalent HID fixtures!
SOLAIS PRODUCTSHEET GRIDLITE3TMC.PDF
Model Number:
GridLite 3 - Designed + Assembled in the U.S.A.!
Features Benefits:
120-277V Standard; 277-480V option available; PF>0.90, THD < 20 percent; Type II Roadway Medium, Type III Roadway Medium, Type IV Wide Short, Type V Square Short and Type V Square Medium distribution options; 0-10V dimming standard; DALI-2 option available; Motion sensor option available; IP66 rated optical and electrical chambers; All mounting options allow for multiple fixture installations at 90 degrees; Universal mounting extended site arm (round pole and wall mount adapter options), horizontal tenon, and knuckle mount options
Finishes:
SBZ : Bronze (RAL8019); SGY : Grey (RAL7038); SBK : Black (RAL9017); MGY : Marine Grey (RAL7038); MBZ : Marine Bronze (RAL8019); MWH : Marine Black (RAL9017); MBK : Marine Black (RAL9017); SWH : White
Color Temperature:
30 : 3000K; 40 : 4000K; 50 : 5000K
Lumen:
12L : 12,000 lm; 82W; 15L : 15,000 lm; 108W; 17L : 17,000 lm; 127W; 18H : 18.000 lm; 114W; 20H : 20,000 lm; 126W; 23H : 23,000 lm; 151W; 26H : 26,000 lm; 173W; 29H : 29,000 lm; 188W; 30H : 30,000 lm; 194W; 33H : 33,000 lm; 239W; 35H : 35,000 lm; 261W; 37H : 37,000 lm; 278W; 40H : 40,000 lm; 325W



You must log in to add this fixture to a project!