Select Your Territory / Region: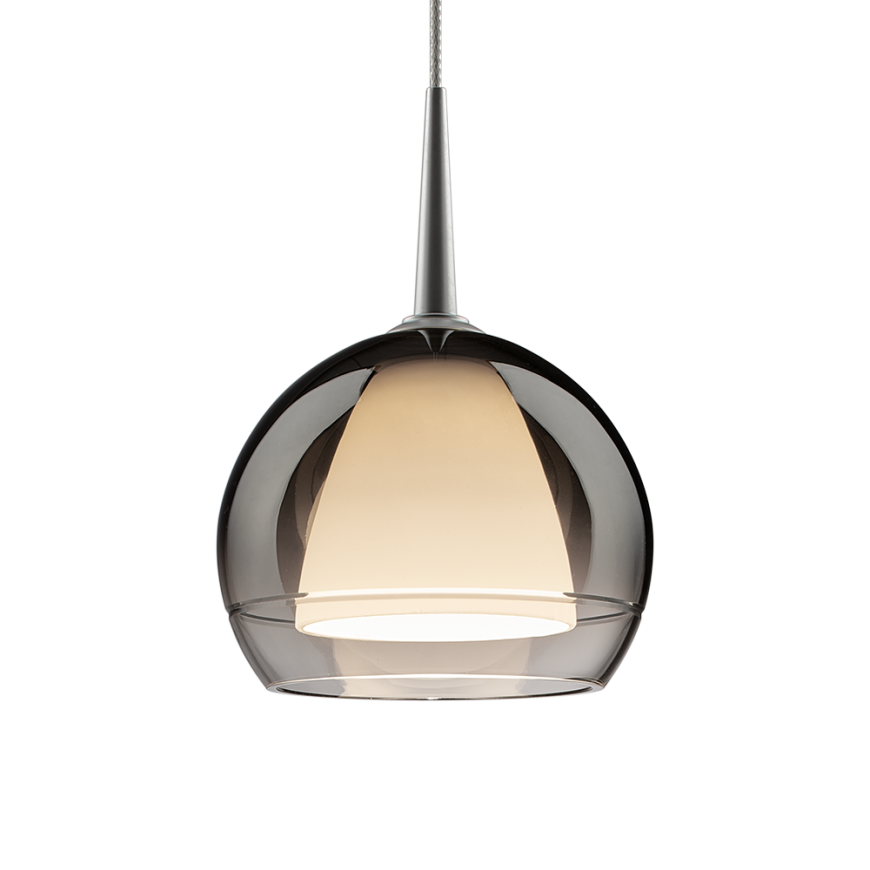 Matrix
Bruck's European and American Artisan, mouth-blown glass is known throughout the world for its quality and beauty. Offered with cutting edge LED technology along with several mounting options, colors and finishes allow for a unique design. Most of Bruck's mini-pendant glass allows for easy screw-on/screw-off for a simple installation or design change. Pendant L70 is 145,000 hours of operation.
CONDUIT CANOPY COVER BRUCK SPEC SHEET0CM.PDF
Colors:
Mounting:
The pendant can be mounted from Brucks field adjustable canopy. The standard overall cable length of 59" can be field-cut or specified when ordering. Overall cable length is measured and begins from top of canopy. See the decorative Junction Box Cover for open ceiling applications.; Optional track mounting: Global Trac Systems, GEO track, ECO track / HALO Power track, and Zonyx track. Overall cable length begins at the shoulder of the ECO/GEO adapter and the track center of the Zonyx adapter. Cable length measurement ends at the top of glass or to the mounting arms.; Kevlar coated cable for easy cleaning, short circuit protection, no discoloration and fraying over time.
Housing:
Sustainable, recycled, reconstructed wood veneer; Factory assembled shades with some exceptions due to size
Ballast/Driver:
Integrated LED Module; 60 distribution; Non-dimmable



You must log in to add this fixture to a project!