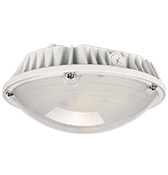 MOON
The MOON Series provides exceptional lumens with over 130 lumens per watt. This luminaire has over 100,000 calculated life hours and is manufactured with a polycarbonate fresnel lens and an aluminum heatsink. The MOON has additional accessories options such as an integrated motion sensor and also 1-10V dimming.
44D021 0ABB4795045C4FFD8BAE8DB02E4BF583VEG.PDF
Color Temperature:
Housing:
Voltage:
Wattage:
Optics:



You must log in to add this fixture to a project!