Select Your Territory / Region: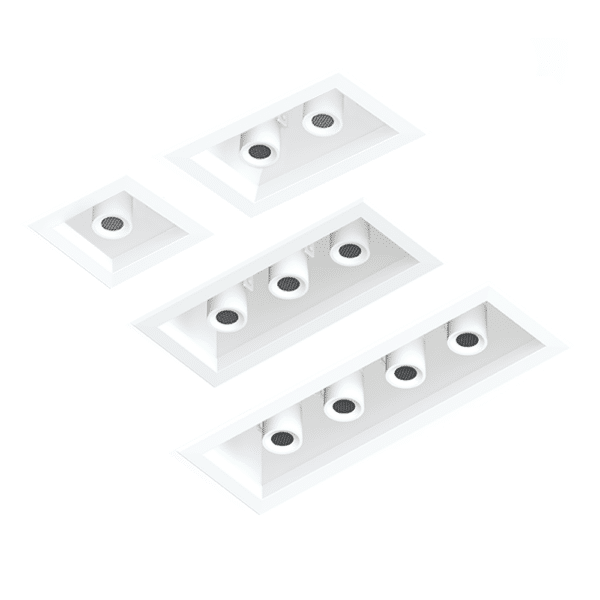 NAR
The Nano Array recessed multiples, using Nano LUCIE modules, are a sleek and compact option with a modular platform that allows for easy maintenance of individual components above and below the ceiling — without compromise on aesthetics. Available in 1-head, 2-head, 3-head, and 4-head configurations.
SOLAIS PRODUCTSHEET NANOARRAYKAC.PDF
Model Number:
Nano Array Multiples, Powered by Lucie
Features Benefits:
95 CRI Standard; 98+ CRI option available; Up to 359 degrees rotation and 0-45 degrees aiming per head; 2 3/8 of vertical adjustment with 2 pull-down positions and intuitive tension settings in between; Modular platform provides easy maintenance for individual components above and below the ceiling; Solais proprietary driver technology delivers smooth, flicker-free dimming to 1 percent via phase-cut or 0-10V; Open and beveled slotted with 1/2-inch flange, 1/4-inch microflange or flangeless
Finishes:
PW : Perfect White; BK : Black; BR : Brown
Color Temperature:
22 : 2200K; 25 : 2500K; 27 : 2700K; 30 : 3000K; 35 : 3500K; 40 : 4000K; 50 : 5000K
Lumen:
700 : 8W per head; 1000 : 10W per head



You must log in to add this fixture to a project!