Select Your Territory / Region:
My Account
My Account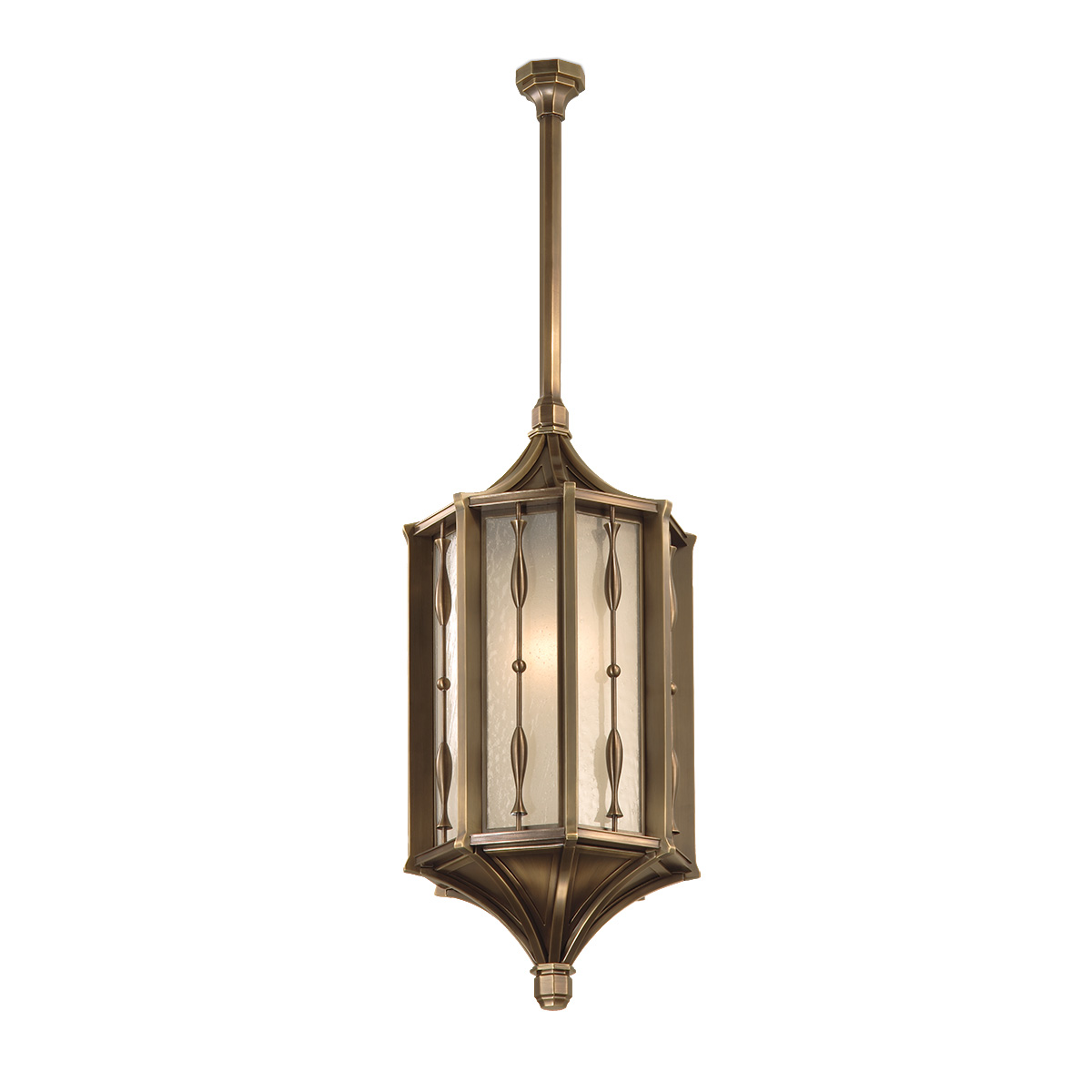 Octagonal Lantern Pendant-3874-PEC2
As with all Robert A. M. Stern designs, the architect closely specified every detail of this ornately constructed pendant. Its octagonal multi-step profile design coordinates with the other primary exterior and centerpiece decorative fixtures Crenshaw built for 15 Central Park West. This fixture, as well as the exterior sconces that line the front and interior courtyards, feature a turned spindle whose profiles are echoed in the architectural metal that decorates the front entryway door frame. The clean crisp lines of the construction were achieved not through casting, but through hand fabrication in forged, welded, and machined solid brass. The extraordinary level of detail makes this a truly exceptional piece. It is finished in a custom hand-applied satin antique patina.
Model Number:
Fixture Length:
Width; Height; 9-5/8"; 22-1/4"
Fixture Size:
Width; Height; 9-5/8"; 22-1/4"
Finishes:
Optics:



You must log in to add this fixture to a project!