Select Your Territory / Region: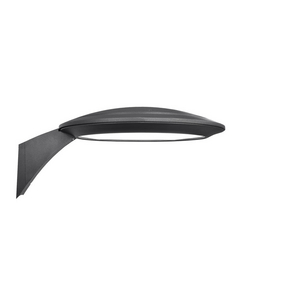 Ouro Edge-Lit Arm Mount
The Ouro Edge-Lit is part of the Ouro architectural family of luminaires which scales from the parking lot requiring high mounting heights down to pedestrian scale cityscapes. Ouro Edge-lit enhance the site by day and provides visual comfort and security by night providing a solution for the entire project.
KL UR20ARM EDGE LIT SPEC 121721O4H.PDF
UR20 96L 135 3K7 2M9S2.IES
UR20 96L 30 3K7 2M99K.IES
UR20 96L 50 3K7 2MOMS.IES
UR20 96L 70 3K7 2MC7O.IES
UR20 96L 90 3K7 2MFDM.IES
UR20 96L 135 3K7 31QZ.IES
UR20 192L 110 3K7 5WAO9.IES
Family:
Features Benefits:
Edge-Lit light guide for low glare, no hot-spot, enhanced visual comfort;IP66 and 4G/1.5G vibration rated;Arm, Wall, Post Top mounting;Superior fixture spacing, uniformity, and performance;Exceptional light distribution at high peak angles to maximize street side lumen utilization;High performance optics up to 16,091 delivered lumens;SiteSync(TM) and NX wireless control and motion sensor options;Type 2 medium, Type 3 Short, Type 5 Wide;
Lamp:



You must log in to add this fixture to a project!