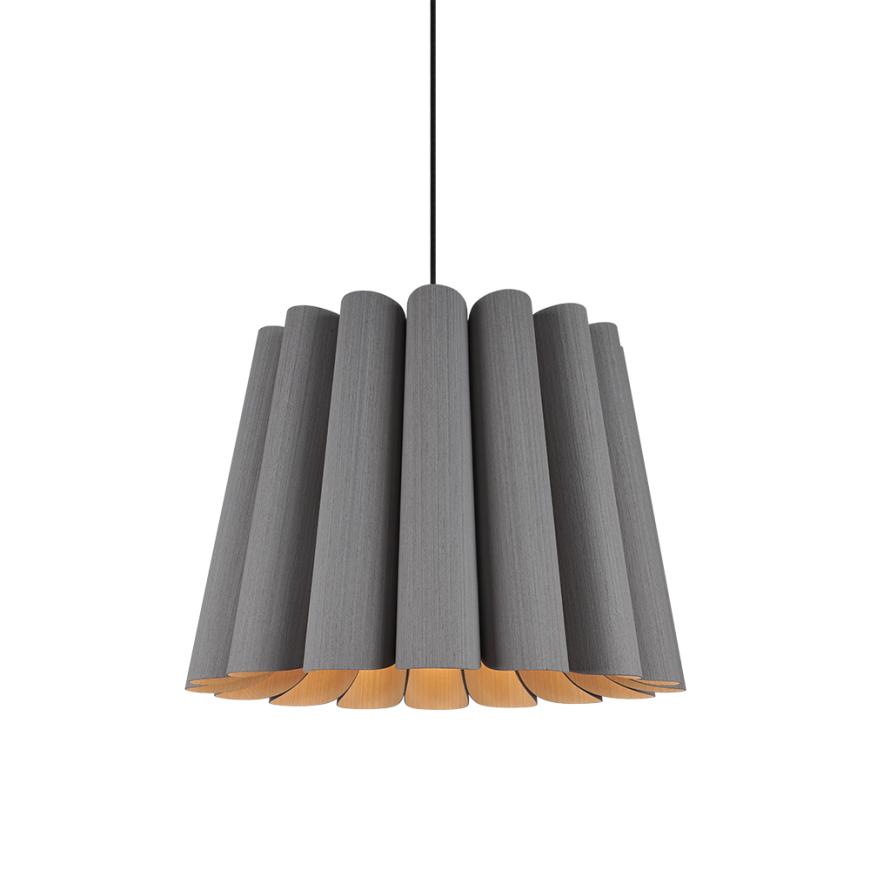 Renata Medium
WEP Light (Wood Ecological Project) is designed, handcrafted in Argentina and assembled inthe USA. A two-sided wood veneer section is fused with a malleable center panel for strengthnand flexibility to create a work of art in a variety of styles and sizes. A plethora of colors forninterior and exterior of the shade are offered. Acoustic WEP lights are offered in multiplenshapes and sizes and are NRC rated by a third-party lab for absorption efficiency. The naturalnrecycled wood in many finish options, is complimented by a natural Argentinian lamb's woolninner shade for superior absorption. Factory assembly for most shades.nDue to hand-crafted nature, colors may vary from fixture to fixture and from photo.
WEP RENATA MEDIUM SPEC SHEETPAU.PDF
CONDUIT CANOPY COVER BRUCK SPEC SHEETKVU.PDF
Mounting:
Renata 100 : Bayonet canopy with 108" cord, field adjustable; Renata 80, 145 & 200: Air craft cable suspension with black canopy and 108" black cord, field adjustable.; Renata 60R: 5.4 lbs.; Renata 100R: 6.17 lbs.; Renata 145R: 10 lbs.; Renata 200R: 13.5 lbs.
Housing:
Sustainable, recycled, reconstructed wood veneer; Factory assembled shades with some exceptions due to size



You must log in to add this fixture to a project!