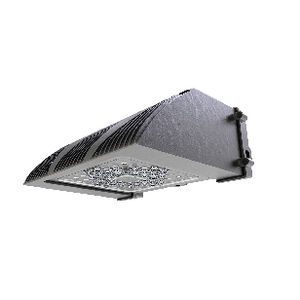 Traverse
Traverse has been designed to retrofit your existing Wall Pack installations with a substantial reduction in energy, and as a contemporary, lightweight WALLPACK, it compliments many styles of construction. The Traverse is designed to meet strict lighting codes with environment-friendly full cutoff and is available in 6 different distributions. It is a suitable replacement for up to 400 watt HID lighting fixtures.
TRAVERSE LED TURTLE SPEC SHEETR9P.PDF
TRAVERSE SPEC SHEET (STRIKE OPTICS)D5X.PDF
TRV 24L 55 3K7 2X2GCJ.IES
TRV 24L 55 3K7 5X5QSZ.IES
TRV 24L 55 4K7 2 UNVAGR.IES
TRV 24L 55 4K7 2X2 UNVUXP.IES
TRV 24L 55 4K7 3 UNV1TB.IES
Lumen:
Finishes:
Black Matte Textured;Black Gloss Smooth;Dark Bronze Matte Textured;Dark Bronze Gloss Smooth;Graphite Matte Textured;Light Grey Gloss Smooth;Platinum Silver Smooth;White Matte Textured;White Gloss Smooth;Verde Green Textured
Features Benefits:
Wall surface mounted luminaire with a field replaceable LED light engine ; optical bezel system;Optional passive infrared (PIR) motion sensor;Horizontal opening motion allows for minimal effort during installation, maintenance, or upgrading;LED wattages from 30-Watt to 150-Watt. Available in 30W, 60W, ;150W lumen packages;Can mount in minutes. Simply mount the backplate to wall and attach front on hinges to close;



You must log in to add this fixture to a project!