Select Your Territory / Region: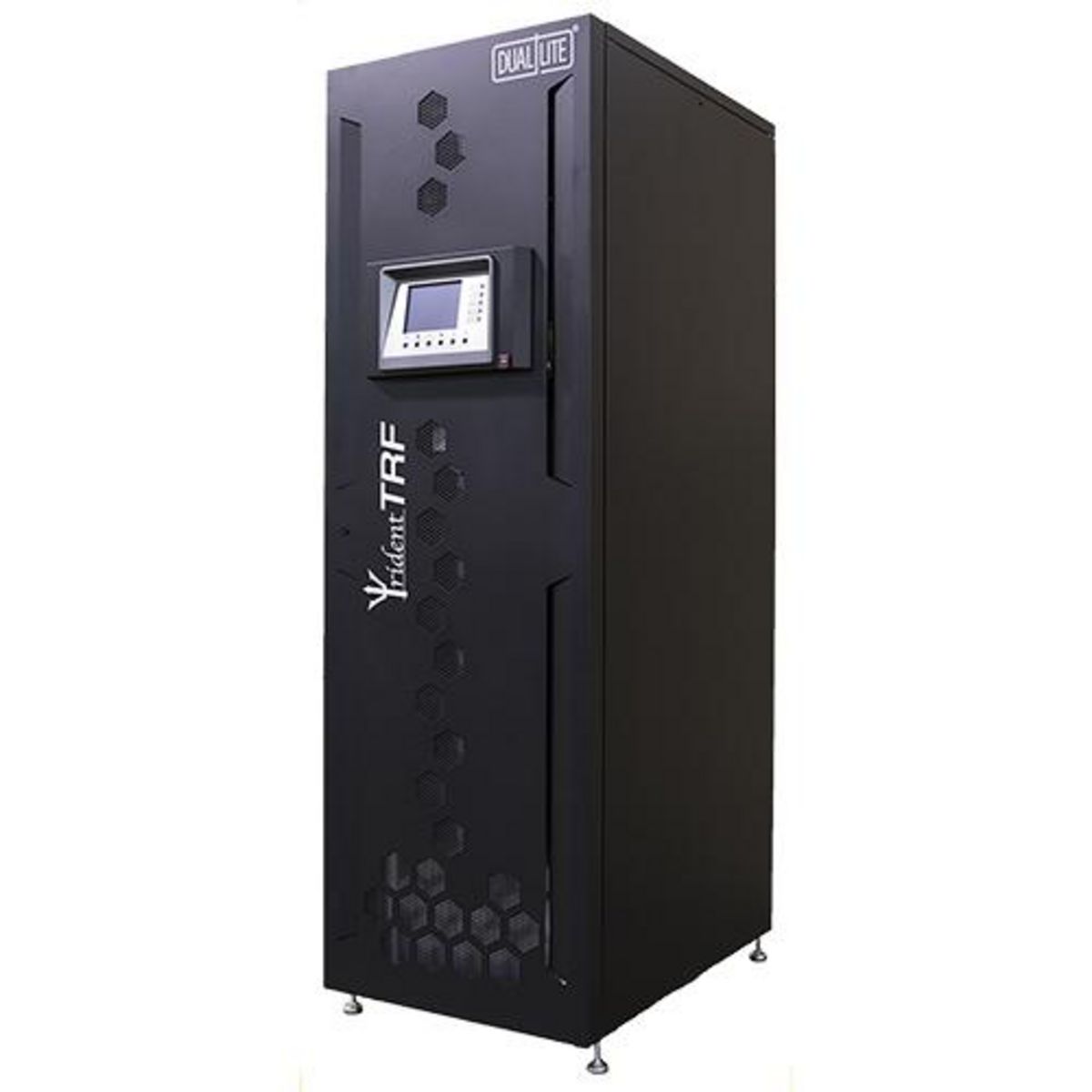 Trident® TRF Series
Three-phase central lighting inverter system, 10 - 125 KVA, for "no break" design transfers the load instantaneously when normal power is interrupted.
Features Benefits:
Dual-Lite has developed a nation-wide service and support network for installation and maintenance.; Uninterruptible emergency AC power system,90 minute emergency operation supplied standard; Three-phase; 60 Hz operation (50Hz upon request); Smallest overall system widths in the industry with widths as low as 49"; Batteries pre-mounted and wired for lower installation costs; Double conversion technology protects against a wide range of input power disturbances; Handles deep power line sags'' without transferring to battery power; Facilitates non-linear and non-balanced loads; Intuitive graphic user interface includes indicators and audible alarms to provide system status; Overload and short-circuit protection; OSHPD seismic approval on greater than or equal to 65KVA, bracing on less than 65KVA; Form C contact closure points standard on all models; 24 Hour Recharge time; All cabinets have casters or leveling feet; Manually operated internal maintenance bypass switch included standard
Colors:
Mounting:



You must log in to add this fixture to a project!