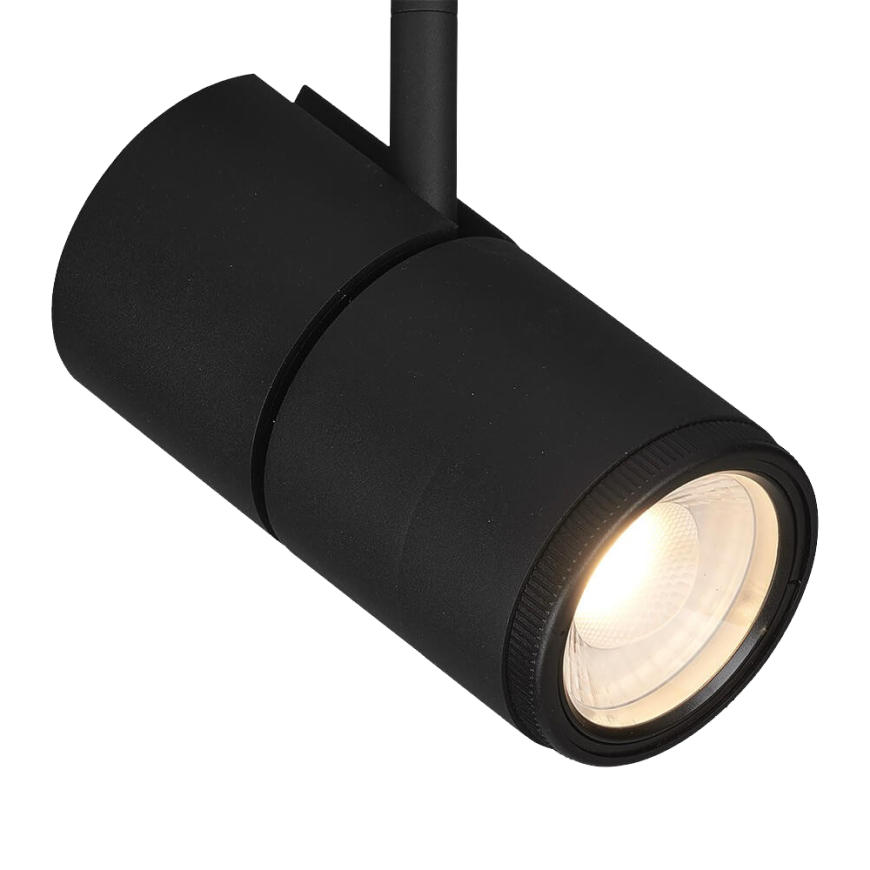 Versa LED Canopy Spot
VERSA is a line voltage canopy spot with manual beam control to the degree. With 25° to 60° design options built in, VERSA allows for simple adjustment by simply turning the snoot without changing reflectors or lens media. Delivering 114 lm/W @ 90+ CRI using Citizen's latest LED technology. VERSA carries the first 5 Year FIXTURE WARRANTY.
VERSA LED CANOPY SPOT SPEC SHEETTMR.PDF
CONDUIT CANOPY COVER BRUCK SPEC SHEETLHI.PDF
Ballast/Driver:
Maximum 50 Watt lamp, 50VA; 12V AC/DC input; GU5.3 socket (for MR16); Suitable for dry location only; Dimmable
Colors:
Sea Shell; Ice; Glacier; Champagne
Housing:
Machined aluminum housing with matte chrome or black finish.
Mounting:
The pendant can be mounted from Brucks field adjustable canopy. The standard overall cable length of 59" can be field-cut or specified when ordering. Overall cable length is measured and begins from top of canopy. See the decorative Junction Box Cover for open ceiling applications.; Optional track mounting: Global Trac Systems, GEO track, ECO track / HALO Power track, and Zonyx track. Overall cable length begins at the shoulder of the ECO/GEO adapter and the track center of the Zonyx adapter. Cable length measurement ends at the top of glass or to the mounting arms.; Kevlar coated cable for easy cleaning, short circuit protection, no discoloration and fraying over time.



You must log in to add this fixture to a project!